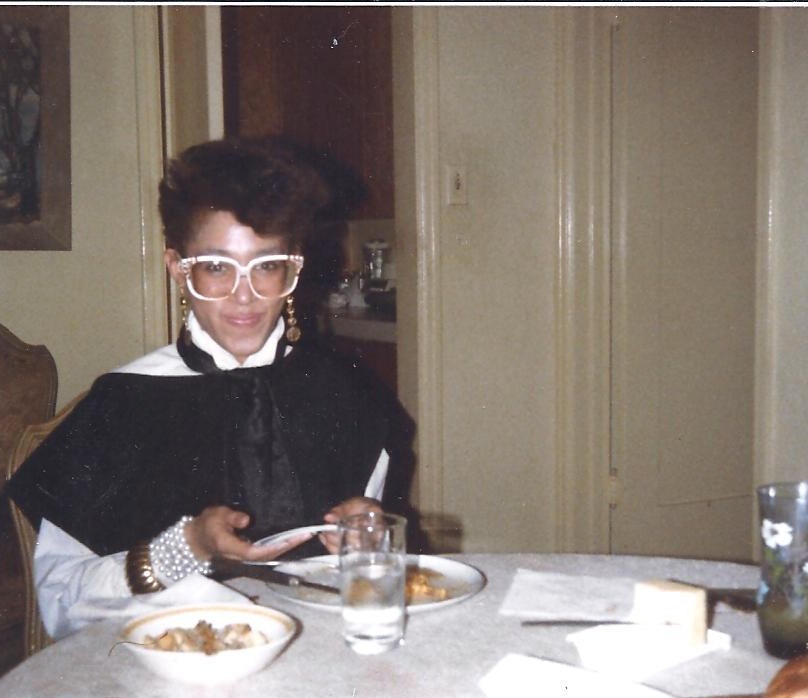 Victoria Moore in the 1980's 
   If I compared retail and shopping to the mid-1980's, when I worked as a salesperson at The Broadway Department Store at the Broadway Plaza in Downtown Los Angeles, to today's scene, I'd have to admit the industry has suffered immensely due to a rewriting of the rules that have resulted in numerous store closures, job losses, and a dirge of sartorial creativity. 
  Despite this economic set-back, I still enjoy shopping and feel hopeful about retail's future.
Hitting the Mall!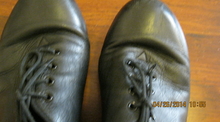 My tap shoes
   The Sunday before Martin Luther King Jr.'s birthday I decided to treat myself to a movie. Not just any movie, mind you, but one of my favorites, Singin' In The Rain! Dedicated to Debbie Reynolds, who'd recently died, I was sad the character Kathy Seldin would be part of her memorial. Still, "the show must go on", and at 65, I knew everything would proceed as scheduled. When I first started tap dancing, over 10 years ago at Santa Monica College, my first tap teacher Mark Mendonca told the class "Gene Kelly was his idol". As I watched the film all of his signature phrasing came back to me.
The Big Screen
   Before Moses Supposes came on, I reached across the empty seat to the woman sitting there and whispered, "I love this routine. It's my favorite." I almost told her learning it is at the top of my bucket list but she shocked me into silence by saying, "I don't know it. This is the first time I've ever seen Singin' In The Rain." "Really? I've seen it about 100 times. I look at it every time it comes on TV," I told her. "I tap and it's a good way to learn new steps." After the final scene ended, I asked her what she thought of it. "It was really cute!," she said. 
Homage to a French Girl in Navy-blue and White
Beige trench coat over white button-down shirt and navy-blue wide-leg pants
    For the occasion I coordinated a classic, but laid-back outfit, my new wide-leg navy-blue pants, a white turtleneck, and my beige mini trench coat. I'd just ordered the pants, online from H&Mhttp://www.hm.com for Christmas, and as soon as I tried them on I wanted to show them off. At the last minute I changed my mind and replaced the turtleneck with a white button-down shirt, accessorized with a blue and gold French themed scarf and vintage navy-blue beret.
   I wish I could say I was the creator of this ensemble, but I copied it from an ultra-chic French girl who was in a fashion illustration class (FASHN 9A) I took last summer at SMC. Overjoyed by this reintroduction to the world of fashion , most of my fellow students dripped with so much elan I was continuously inspired. Among the plethora of artistic offerings the signature floor-dragging men's pants and over-sized button-down's of this fashionista attracted me the most. At around 5'6", model thin and wonderfully disheveled I immediately noticed how elegant she appeared in contrast to the hyper sexualized jeans, leggings and tight tops I see on a daily basis.
Retail 101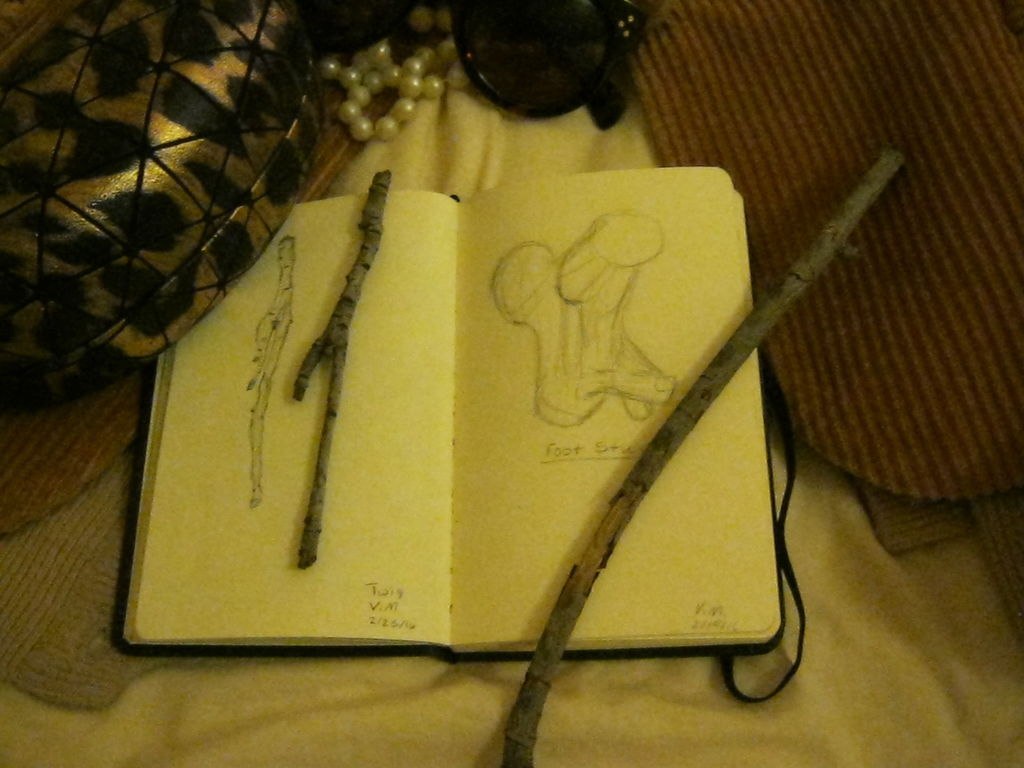 Beige and white outfit with sketches and sticks that were used as inspiration
   To top off my excursion I stopped at Forever 21 before catching the bus home. Lured in by a large yellow 30% off Sale sign I ran to the Sale rack and found the black, beige and burgundy bomber jacket I'd been eyeing online priced at $15.99. With the further mark down the total, before tax, was $12.59. While meandering through the accessories I also found a jeweled owl ring, rainbow pin and retro looking emerald, purple and gold butterfly pin, for under $20!
   Slowly making my way  home, after another satisfying day at the mall, I was happy I could contribute to the further success of retail with my purchases and support.