I'm not sure when my fascination with pajamas started but I do know it's an obsession that's evolved along with my signature style. The first pair I remember, that went beyond the traditional boundaries of sleepwear, was a one-piece leopard print Halloween costume I insisted on sleeping in as a child. In 1979, my grandmother gave me a light pink two-piece long john set for Christmas, that became my p.j.'s my first year at Holy Names College. Limited by a tiny, but stylish selection of chic separates from Bullock's Wilshire I often stretched my wardrobe by wearing the long john top with a pair of designer jeans, a blazer and silk scarf.
San Francisco State University: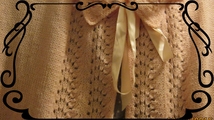 To save money, and experience a larger city, I transferred to San Francisco State University, changed my major from Special Education to Psychology and took my love for adventure with me. This time, along with my trusty long johns, I also brought two bed jackets my mother gave me, to wear when I studied in bed at night. My wardrobe had increased slightly to include thrift store finds, collected for under $10 a piece on Melrose Avenue, birthday and Christmas gifts, and family hand-me-downs. Despite that I still needed to use my long john top and bed jackets for daily use. Jeans were my pants of choice, for this look, and I loved adding a feminine touch by pairing them with a short-sleeved white t-shirt, bed jacket or long john top, vintage scarf, jacket, pointy-toed 1960's flats, rhinestone pin and gold or silver evening clutch bag.
   Sadly someone else thought my p.j. look was cool too because both of my bed jackets, the rhinestone pin, and the evening clutches were stolen and I wasn't able to indulge my passion for p.j. as street wear again until I bought a pair of burgundy men's p.j.'s, on Sale, at a major department store in San Francisco. Perfect for late night study sessions, and lazy mornings in the cafeteria, I wore them, as a set, with a men's vintage blazer or over-sized cardigan sweater, floral scarf and vintage jewelry. When I wanted something particularly louche to wear with my jeans I wore the top under an easy-going jacket and the parts, cuffed at the ankles, with a white button-down shirt, Converse high-top sneakers, Ked's or pointy-toed flats.
The History of Pajamas:
    In my search for stylish ways to wear p.j.'s, I've studied their origins and discovered "they were always designed for comfort" and the word pajamas is Persian and means "pay jama" (leg clothing). They weren't worn by Westerners until 1870 when the British colonialists wore them instead of "the nightshirt," then brought them back to England. One of my favorite eras, the 1920's, were a popular time for pajamas because of their ability to be worn by both men and women. Paul Poiret helped promote them as 24/7 wear in 1911, and Coco Chanel caused a sensation in the luxurious "beach p.j.'s" she wore in the 1920's. Italian designer, Irene Galitzine, premiered wide "evening pajamas" and (palazzos)" in the 1960's.
California State University, Los Angeles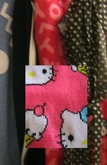 Although I loved San Francisco, the foggy, cold weather didn't love me, so I was forced to transfer to the school I'd earn my B.A. from, CSULA. Slowly, as I realized my personality was too light-hearted for Psychology, I decided to change my major yet again to Home Economics, with an emphasis in Fashion Merchandising, and totally immerse myself in a subject I knew truly personified me.
   The increased sense of elan I'd gained in the Bay Area helped me navigate through a major with very few African-Americans and high sartorial standards. To help maintain my stylish edge, despite my impoverished state, I regularly shopped at Daniel Freeman Thrift Auxillary, The Discovery Shop, Judy's, Contempo Casuals, Casual Corner, Clothestime, and at monthly department store sales.Since most of my clothes were vintage and second-hand, and I needed assistance in coordinating them, I spent a lot of time studying vintage fashion publications in the school library archival section and perusing my Barbie collectibles books. 
   My enthusiasm for p.j. wear evolved again when I purchased one of my favorite pieces, a white lace bed jacket I wore with absolutely everything, khaki's, jeans, miniskirts, shorts, you name it. Lavish and wispy, it was the perfect backdrop for the faux pearl and gold jewelry I bought by the pound and head-to-toe black.
74th Street Elementary School: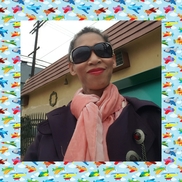 Earlier this year, the last day I worked as a Special Ed Assistant for LAUSD, at 74th Street Elementary School I got the opportunity to relive my old SFSU dorm days for their Curl Up with a Good Book: Wear Pajamas to School day for Read Across America Week. Initially I was very confused about what to wear, since the "p,j.as street wear" trend had become so prevalent it's bordered on the tacky. The school, possibly anticipating questionable choices, requested everyone to "Please make sure pajamas are appropriate and in accordance with the school dress code."
   Previously when I needed a pair of suitable p.j.'s for work I visited Ticktocker Timeless Treasures and found a jazzy green and blue plaid men's style. I was working as a Circulation Page at Santa Monica Public Library and I wanted to wear something fun for Halloween that I could work in, so I chose night wear. To give it the full effect I wore my white Christian Dior robe, a black and white polka-dotted doo rag, and carried a teddy bear, I'd also bought at the thrift store, whom I'd later name Honey Bunny.
   Thinking along the same lines, for 74th Street I went to Ross and found a gray and white polka-dotted two-piece sleepwear set by Jessica Simpson. For my look, I added a burgundy trench coat, vintage peach bed jacket and velvet fringed peach scarf. As another chapter of my p.j. wear saga closed I felt a mixture of nostalgia and hope because this time I was able to share my affection for Dr. Seuss in garments that suited the occasion.
Fun Facts About P.J.'s:
*Pajamas are also spelled "paejamas," "paijamas," and "pyjamas."
*Early 17th century: P.J.'s were a "sign of status and worldly knowledge."
*1902: Men's p.j.'s were featured in the "Sears Roebuck catalog" as "just the thing for traveling."
*1920's: Men's p.j.'s "were made of cotton, silk, or flannel" and women's p.j.'s "were made of brightly printed silk or rayon and trimmed with ribbons and lace."
Places to Buy P.J.'s:
   During my research I discovered the best place to find nice, relatively priced p.j.'s are Ross, Target, Macy's and amazon.com.